Peoria Crossing, Luxury Apartments in the West Valley.
Multi-Family Dwelling Units
Architectures
Designed By Award-Wining Stantec Architects
Market
Brought to Market by Mark Taylor Communities
1 and 2 Bedrooms
668 - 1305S q. Ft.
Focused on quality execution and the overall success of the Peoria Crossing Project, Urbahns Companies has assembled the Valley's best in the creation of Peoria Crossing residential. 
The Strength and tenure of the team provides credibility to the long-term durability and success of this proposed project.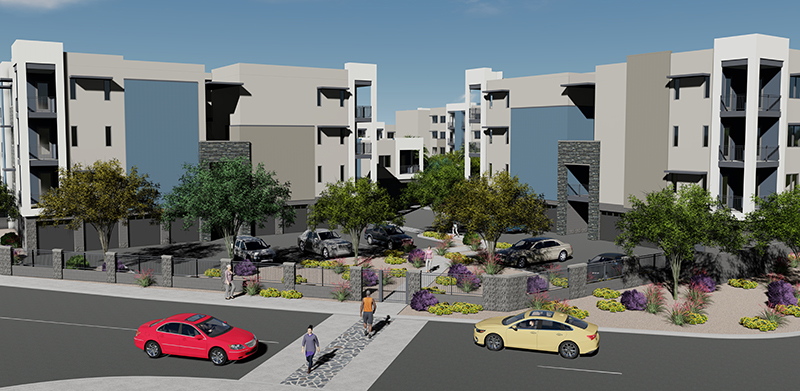 PRIMARY
Primary access to the site will be via the existing intersection of 91st Avenue and Royal Palm Road.  This access will be changed to a full movement access  and will be signalized by full buildout of the project. 
Secondary
Secondary Access will be provided via the surrounding retail driveways on 91st. Avenue and Northern Avenue, with the exception of Harmont Drive, the site cannot be accessed from this driveway.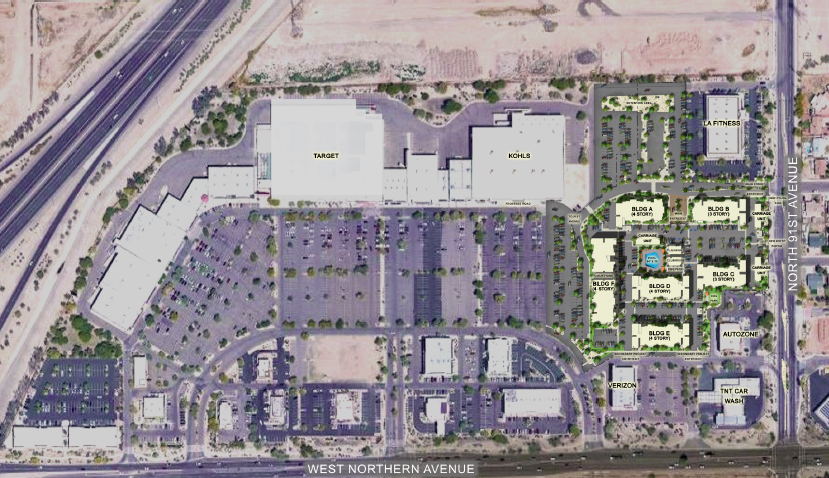 MonocleDemographic studies indicate the project will represent a total of $30 million in annual HH.
Peoria Crossing will be the only elevator serviced community in the area attracting a new demographic. to the rental space in the West Valley.